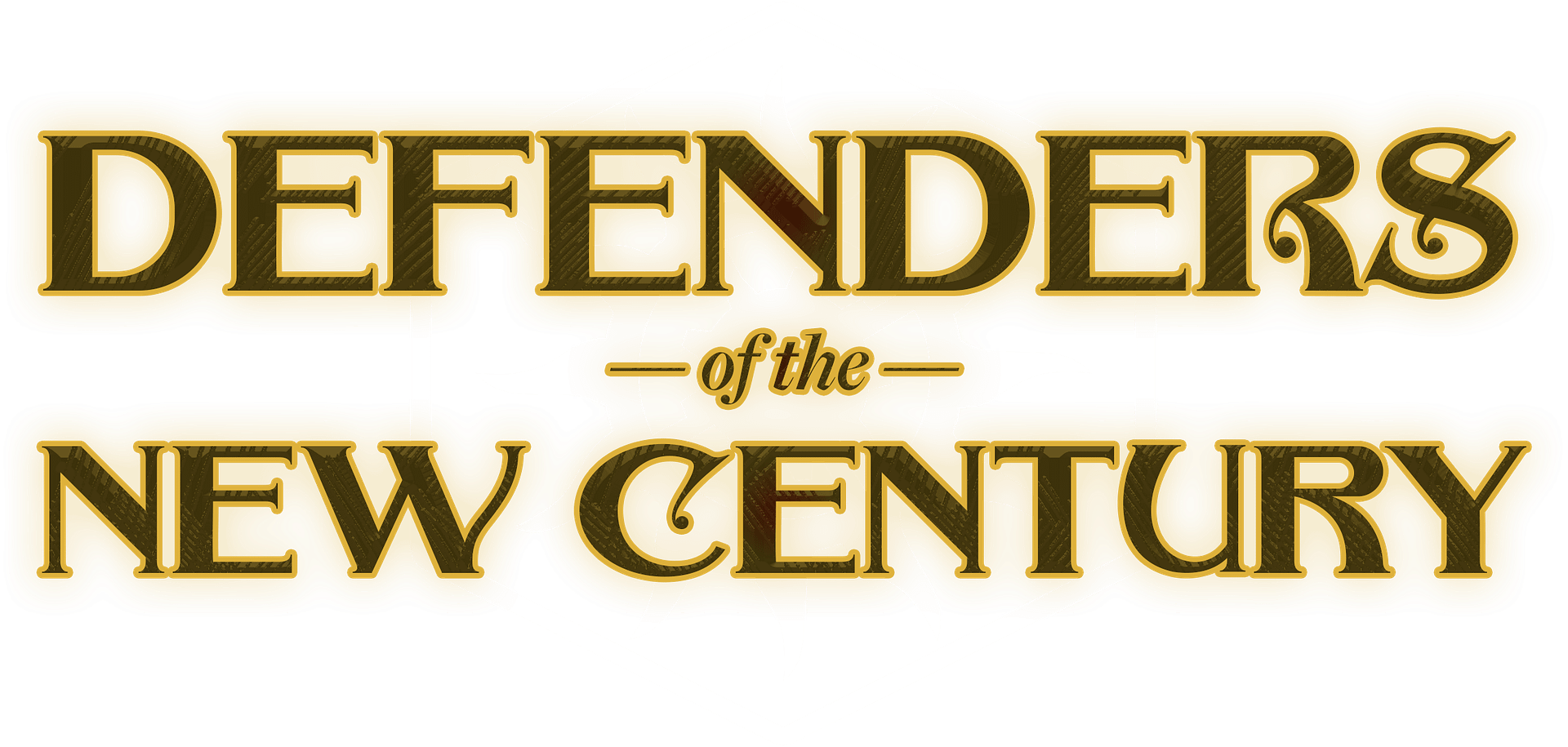 THE KICKSTARTER WILL BE LANDING!
After many years of development, Defenders Of The New Century will soon ready for release!
We need your help to make that happen.
DoNC is a grassroots project, and doesn't have a big company throwing money behind it. Instead, it has taken our small but ever-growing team tens of thousands of hours to hone into existence. It has been an immense creative effort from everyone involved.
Now, DoNC needs help to get afloat. Turning the project into a physical product costs money, and we want to produce a book whose quality reflects the work that has gone into the game thus far. To that end, we have partnered with Livonia Print for the print run, and ShipQuest for distribution. Both are well versed in producing Tabletop RPGs, and, with their help, our aim is to have a glossy, shiny copy of Defenders Of The New Century in the hands of everyone who wants one.
Pledges can be made on Kickstarter for any amount, and any pledge will help bring us closer to the £3,000 target. A physical copy of the book is promised to anyone pledging £59, with a £10 discount available to the first 20 backers.
Thank you for bringing Defenders to this point. Your support means the world to us.
With heartfelt thanks,
Lewis, and the DoNC Team
THE KICKSTARTER WILL BE UP ON THE 7TH JANUARY
It has been scarcely a decade since the Great War ended.
Magic, jealously guarded by the Ellisians, had reigned supreme for millennia. It was only in the last century that the Cainites began spearheading an Industrial Revolution, bringing forth technologies that threatened the status quo.
The resulting battle spanned most of the known world.
The technological might of the Cainites won the day, toppling an empire, and an uneasy peace was settled.
Since then, the New World Order has brought massive change. Mystical healers now work alongside trained medics, arcanists have been eschewed for engineers, and, across Soluna, people have taken up arms.
The new century was starting to look hopeful. Until the Gates opened.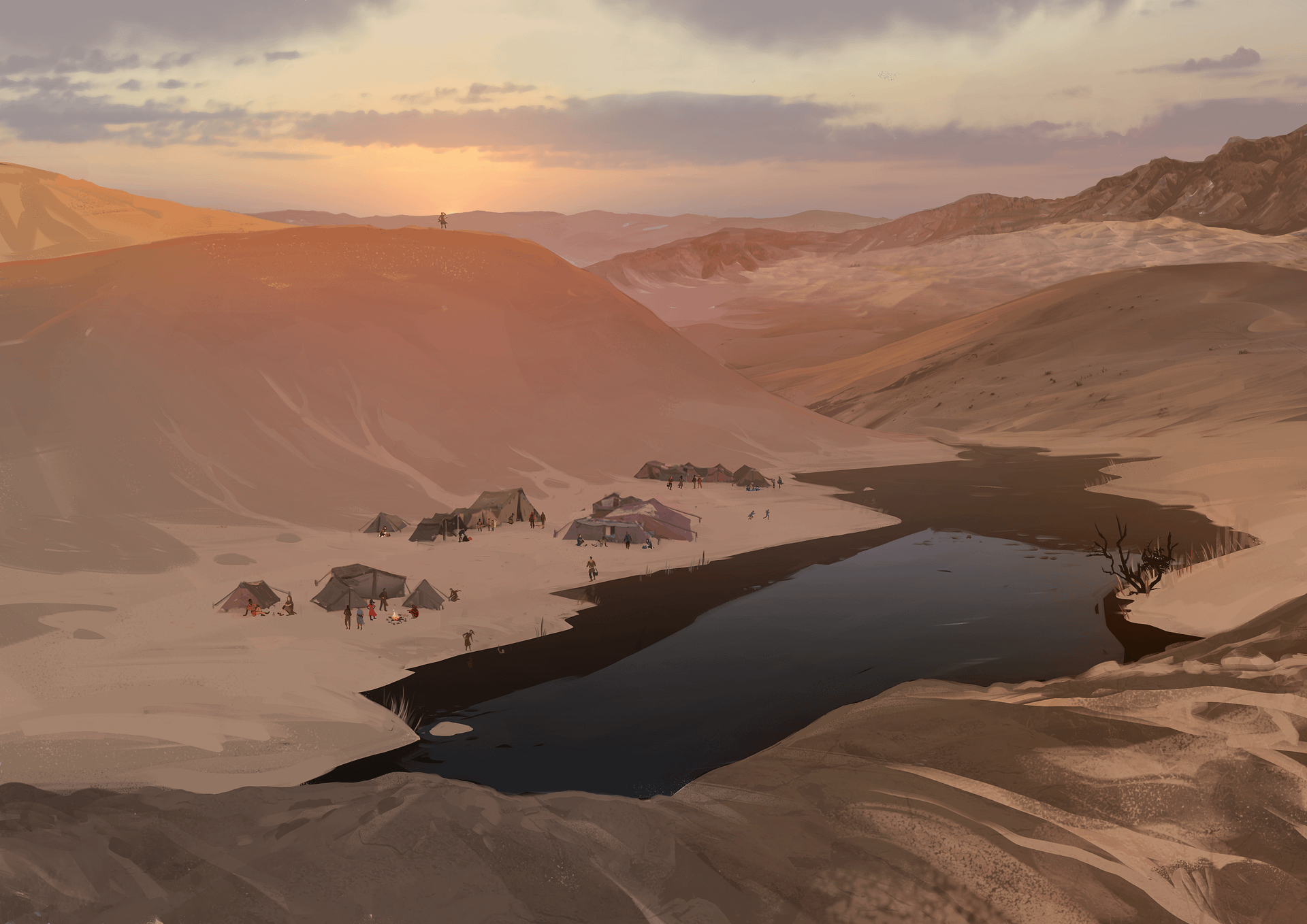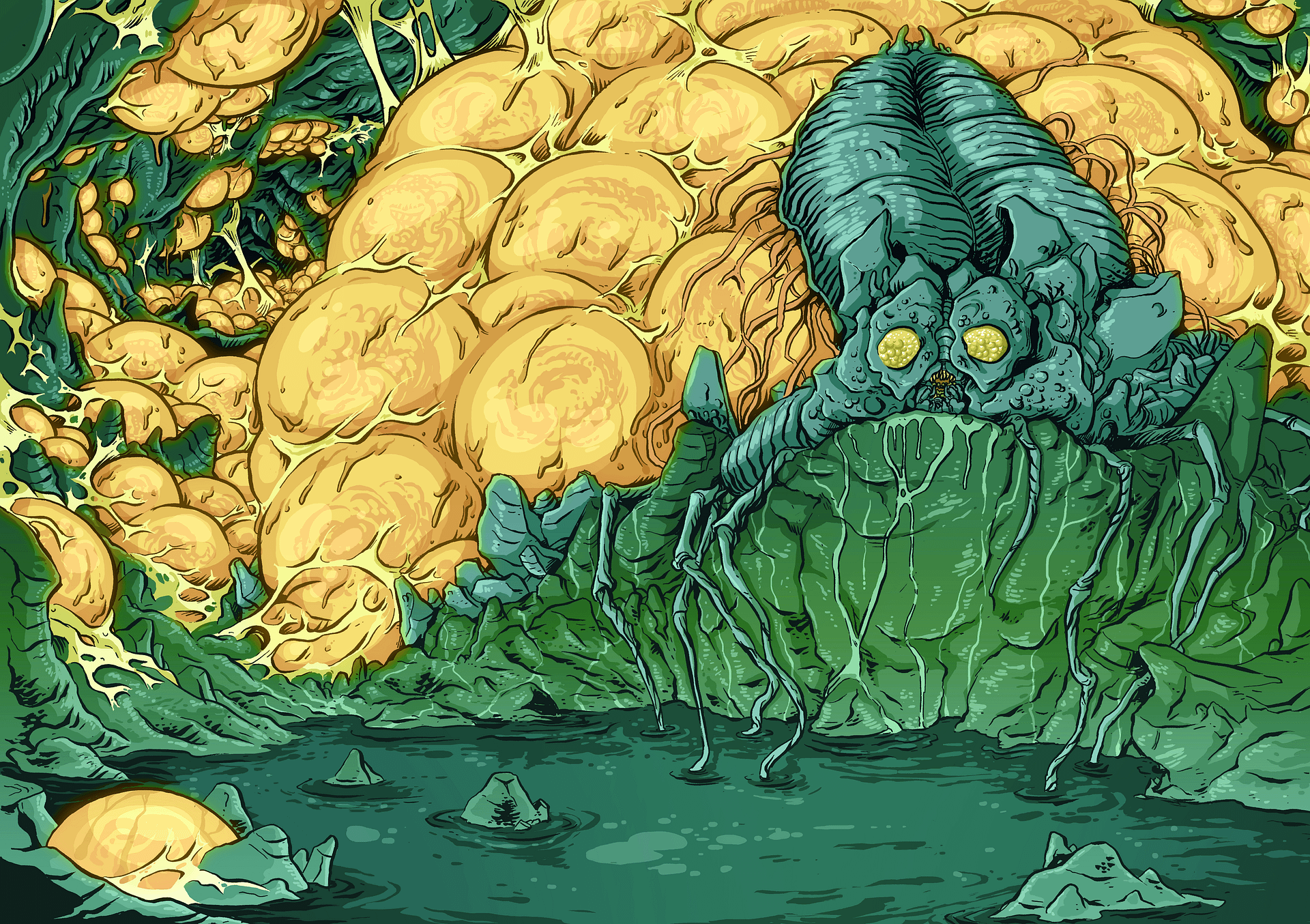 Two years ago, the stars changed.
Neither Ellisian mages nor Cainite scientists could explain what happened, but everyone agrees that night is when the first gates appeared.
They were small at first. Magical anomalies that gave off strange energies. Over the following months, more appeared.
And they were getting bigger.
Expeditions have been organised to try and research the gates, and what caused them. Teams of researchers, mages and soldiers stepped through the void.
Few made it back. The ones who did told stories of unrecognisable terrain, new, immense creatures, and great danger.
As the gates appeared, the first Contractors were observed.
Although no-one knows how or why a Contractor is made, we do know that they were all noteworthy people before the stars changed. Some were army officers, some talented engineers, and some renowned mercenaries. All were leaders in their field.
So when they woke up with new powers, it's no wonder they were quickly assumed to be destined for greatness.
They heal quicker, learn faster, and simply excel more than regular humans. They became the most powerful people on the planet.
Each one has their namesake 'Contract': a wildly-varied, unique power that was gifted to them. Where one Contractor may be able to manipulate liquids, another can influence thought. This immense power was gifted to all Contractors, regardless of their magical talent.
Many common people now look upon Contractors as heroes, and believe they hold the key to understanding the Gates.
Whether this is true remains to be seen...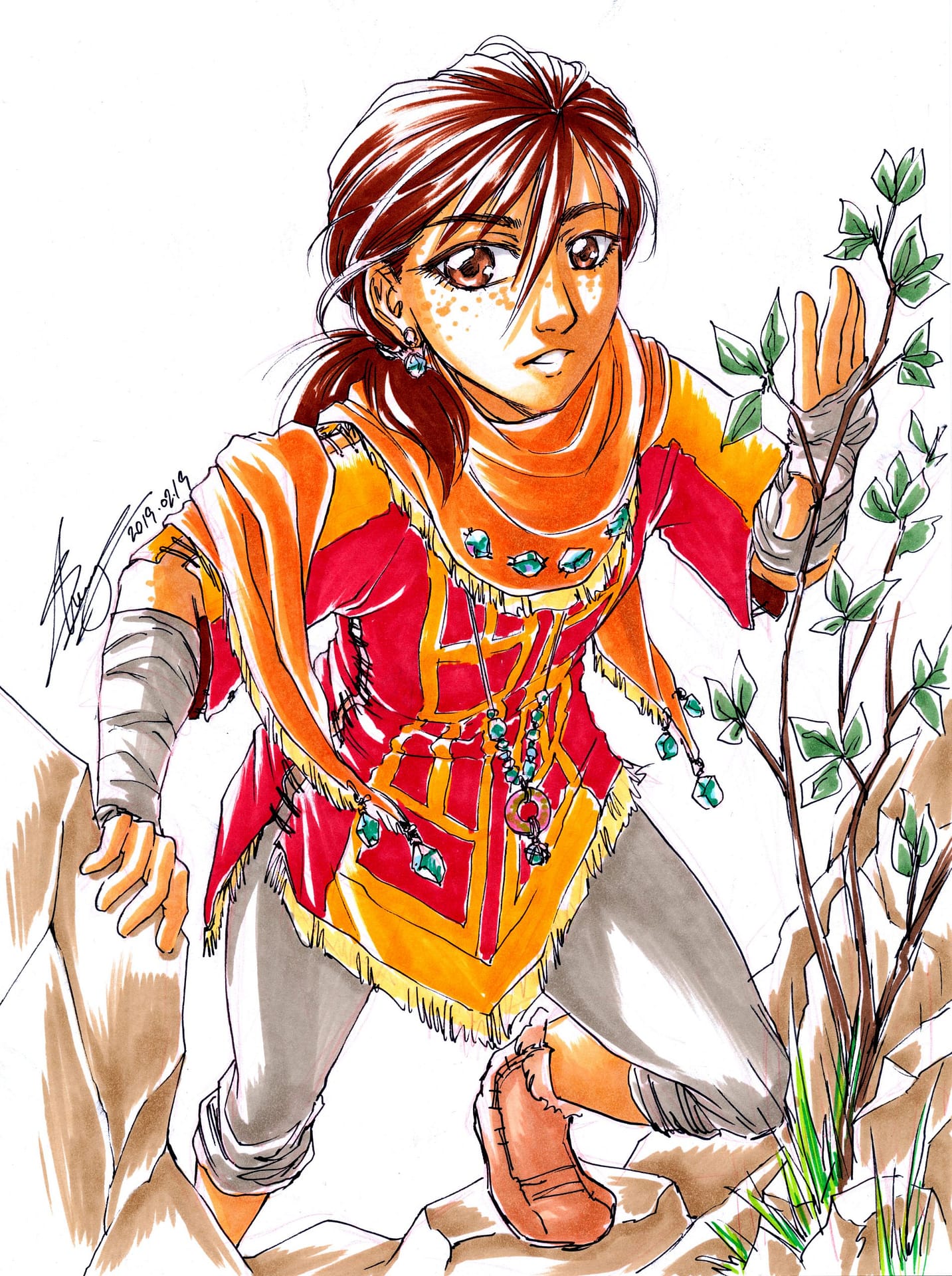 GET THE FREE QUICK START GUIDE
Play a 3-session Defenders of the New Century adventure today!
WHAT'S INCLUDED?
The Quick-Start Guide contains everything needed to enter the world of Soluna, except the dice!
You'll find a range of ready-to-play characters, a 12+ hour adventure, and full instructions for players and GM alike.
CHOOSE YOUR PLAYSTYLE
Take control of one of eleven pre-built characters, embrace your contract power, and journey through the gates!
Use tried-and-true magics, faithful steel, or the latest in firearm technologies, and see how they blend to create unique characters using DoNC's classless player-character design.
Experiment with a full suite of frontline, ranged and support characters to find a playstyle that works for you.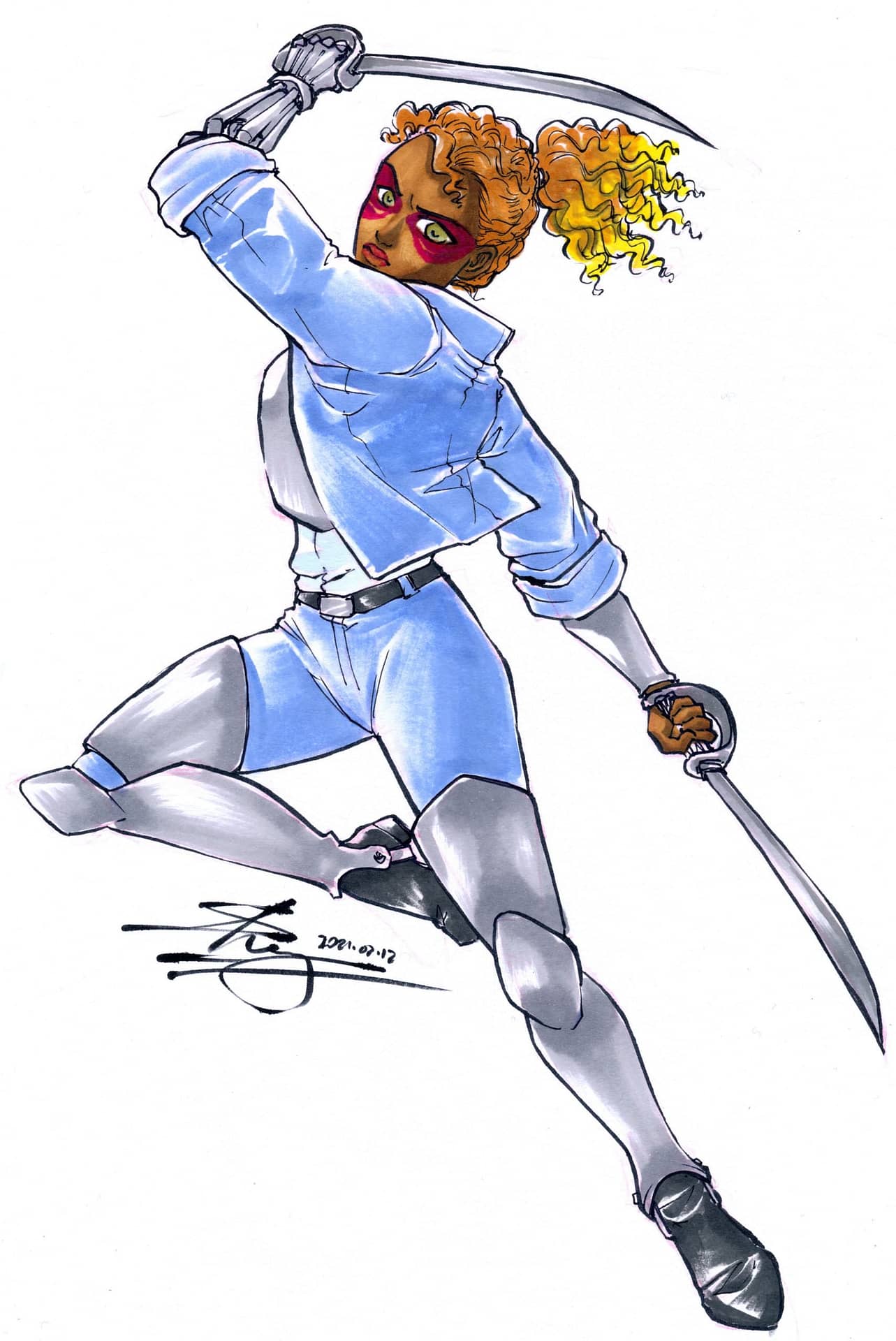 Each player creates a Contractor and devises their character's Contract: a unique superpower agreed and balanced between the player and the GM.
Spells may change the universe, but they are predictable. Contracts pause the laws of physics for a few seconds in any way they need to. This variability and raw power is what gives Contractors their edge, and it means that Contractors often prove more than a match for their foes.
UNRESTRICTED CHARACTER CREATION
Defenders of the New Century utilises a classless character creation system, enabling players to form hybrid characters that combine different schools of combat.
You can make a bastion who leads the vanguard to defend their allies, a dagger-wielding charmer who sweet-talks guards and leads formations, a sniper who dabbles in Gravity Magic to set up long-range shots, or an engineer or doctor who uses the materials and creatures of other worlds to create impossible devices and toxins.
Between the use of melee weapons, tactical formations, firearms, toxicology, R&D, medicine, explosives, Contracts and the Magic Schools of Fire, Water, Lightning, Wind, Healing, Light, Gravity and Time, almost any character concept can be brought into the game world.
Defenders of the New Century is a completely novel game system, developed from scratch so players can combine any number of character skills and create their own unique class, whilst the game's statistically-derived design philosophy ensures all combinations remain balanced .
Defenders of the New Century  uses a custom hybrid dice system to resolve challenges, depending on the context.
Whilst in combat, a contested d20 + modifier dice system is used, reflecting the highly varied and chaotic nature of combat.
Tests conducted out of combat instead use a d6 system, rolling a number of dice equal to the character's Attribute + Skill + Modifiers, and counting successes equal to the number of dice that rolled 5 or higher. This generates more reliable results, reflecting the expertise of individual characters and ensuring that every character has their moment in the spotlight.
Soluna is a varied world, and Defenders of the New Century has been designed from the beginning to reflect this.
The game explores themes of classism, elitism and discrimination, and proudly explores characters across the political, racial, sexual and ableist spectrums. You can make a character from any background to consensually explore stories that are close to your heart.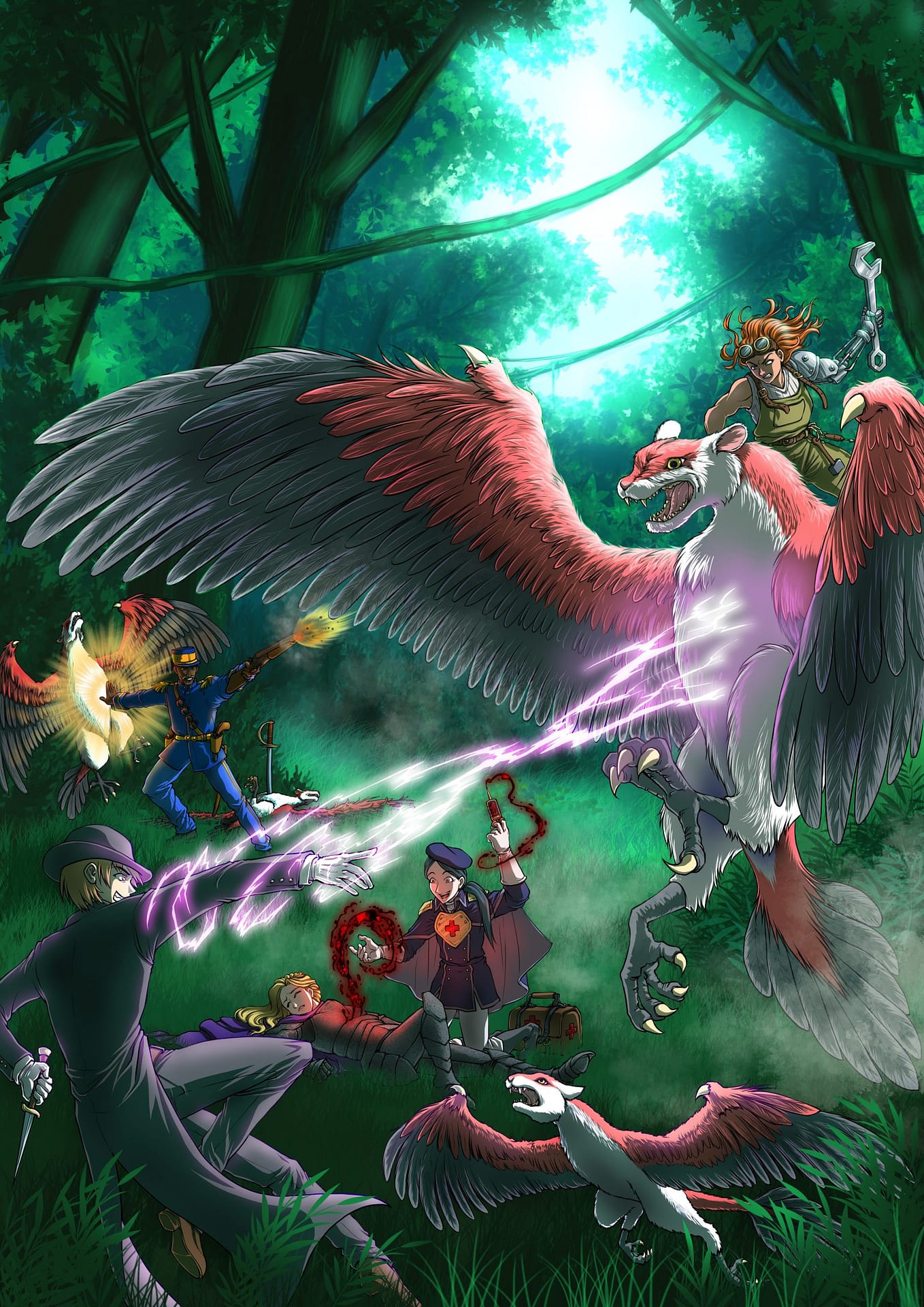 FOLLOW THE DEVELOPMENT LOG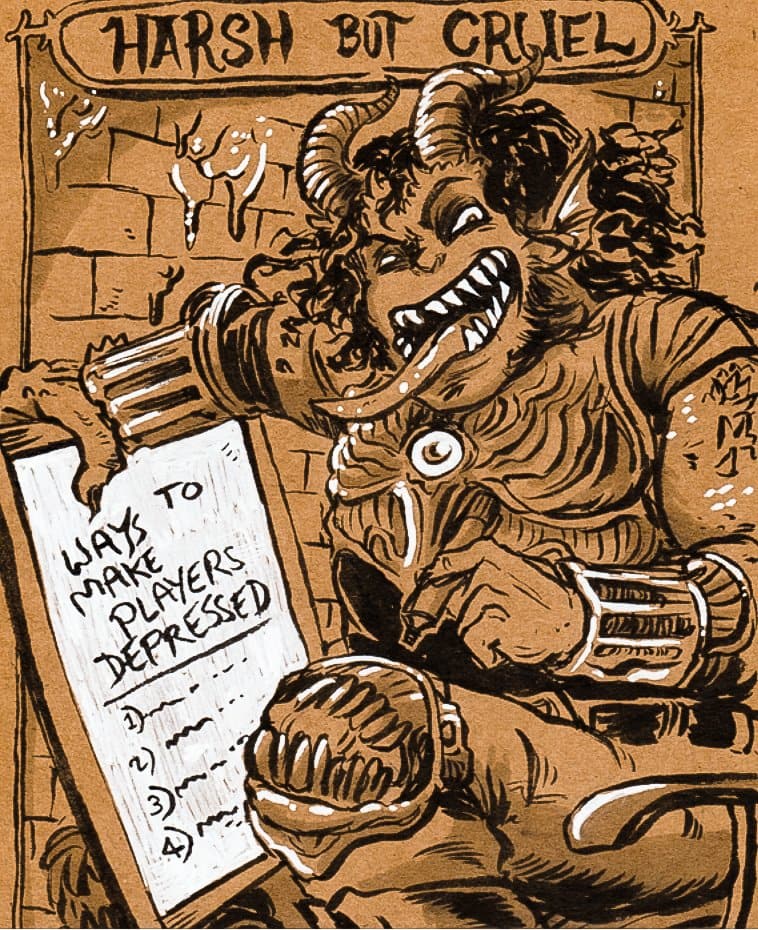 Defenders of the New Century is the brainchild of Lewis, a tabletop game developer from Bristol, England.
Development began in 2016, and draws from both Lewis' Masters degree in Theoretical Physics, and over a decade of experience running tabletop campaigns.
Since 2016, the game has been rigorously playtested, refined and honed over thousands of hours by an ever-expanding team; testing every nuance and combination and ensuring the game is ready for release.
As Lewis' first tabletop game to be released to the public, the development process has expanded much beyond refining game mechanics, requiring Lewis to develop the myriad skills required to bring a polished, physical product to market.
The Development Log explores some of the joys, challenges, and many unexpected obstacles that were overcome along the way, giving insight to the whole developmental process.
Don't try this at home.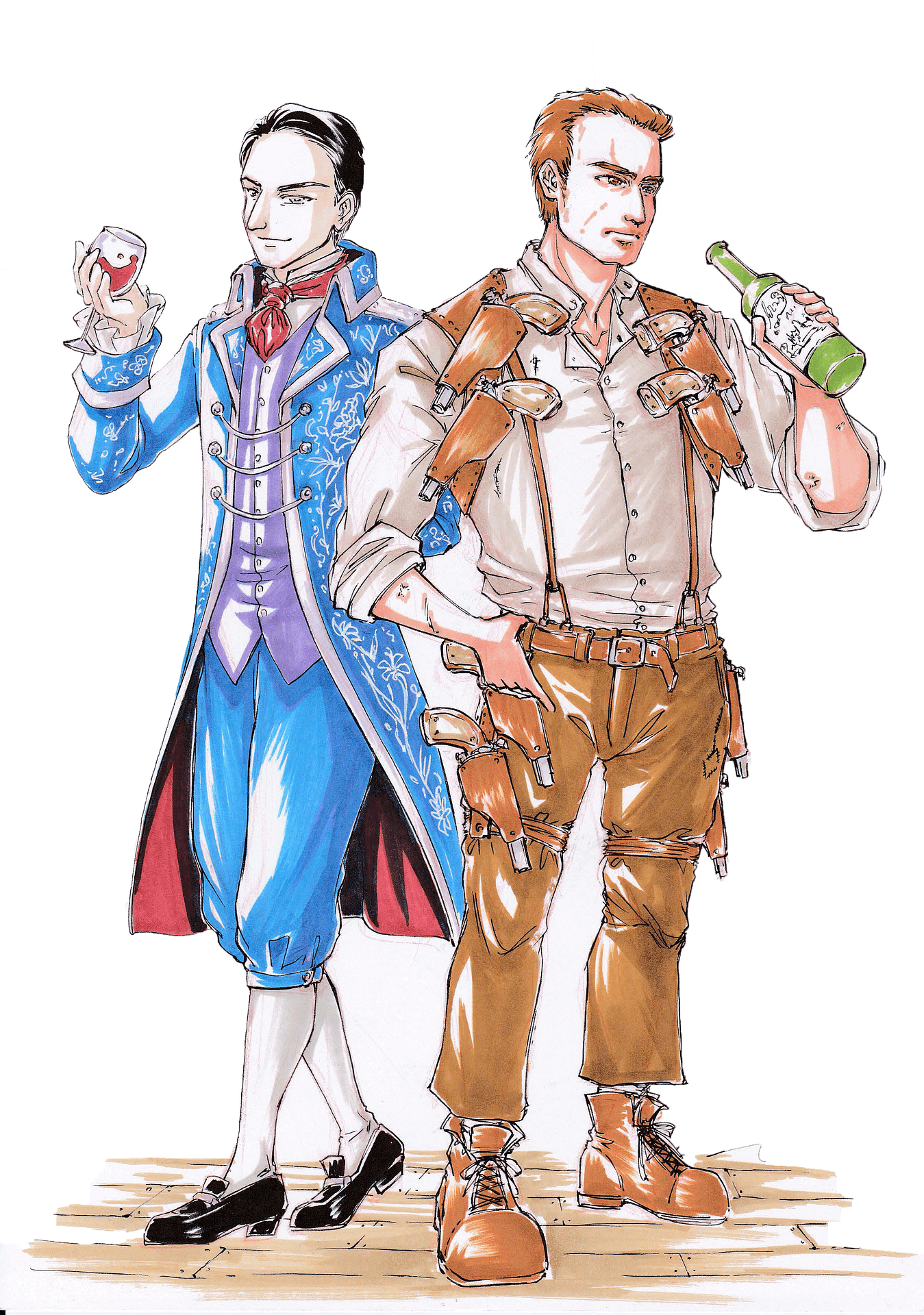 Many people from lots of different walks of life brought the world of Soluna and Defenders of the New Century to life. These are the people that helped this project fly.
Sonia Leong —Front Cover & Character Portraits
Helen Norcott — Map Design & Environmental Drawings
Claude TC — Monster Designs
Anna Urbek — Graphic Design & Layout Editor
Al Pidwell — Business, Media & Kickstarter Advisor
ShipQuest — Shipping & Advice
Charlie Flux — Website Design & Marketing
Jerry Thurston — Marketing
Alan Cannon — Proofreading & Editing
Robin Ray — Proofreading & Editing
Vivienne Cannon — Proofreading & Editing
Joe Willmott — Investor & Significant Contributions
Hugh Boycott-Thurston — Investor & Significant contributions
Ben Moss — Significant contributions
Barry Quintrell-Fryer — Significant contributions
Davis Timermanis & the Latvian group
Al Pidwell & the Cornish group
Joe Willmott
Hugh Boycott-Thurston
Barry Quintrell-Fryer
Charlie Flux
Pete Batstone
Luke Stacey
Grace Morley
James Pearson
Dani Proctor
Jonny Betts
Sam Hadfield
Ben Moss
Cait O'Sullivan
Luke Thomas
Miles Roberts
Connor Thornley
Annie Hossenbux
Alastair Davis